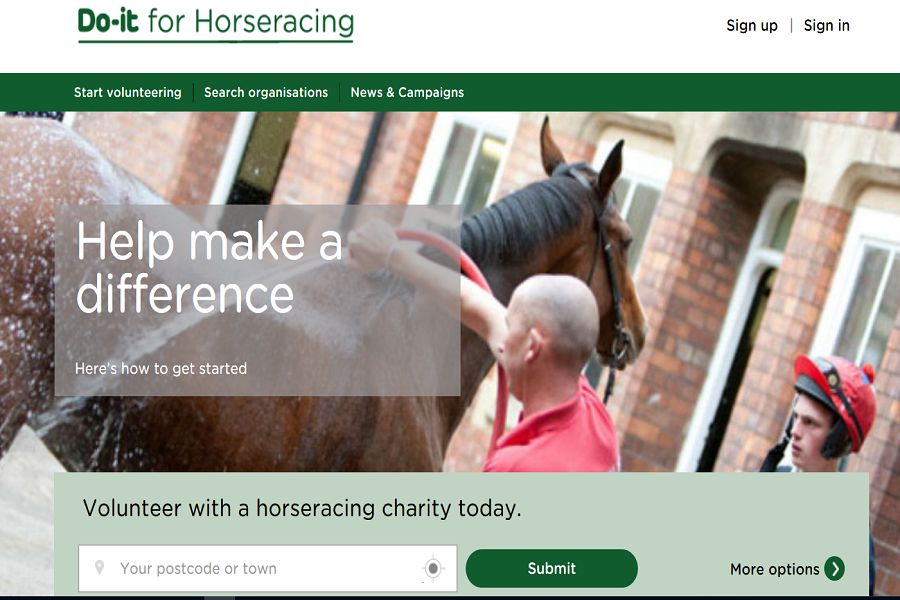 Volunteer recruitment site for charities is now officially launched
Wednesday, 17 January 2018
Racing is looking to tap into a pool of enthusiastic volunteers through the launch of a new site designed to help racing charities and other organisations in the sport recruit volunteers. The facility, funded by the Racing Foundation, provides a one-stop shop to encourage and distribute support for all of horseracing's volunteer activity, and sits under the banner of Racing Together.
There are an estimated 167,000 charities in the UK and about the same number of voluntary organisations, providing plenty of choice for members of the public considering giving up their time and energy as volunteers.
Racing's volunteer site is a collaboration developed by the Do-It Trust and The Racing Foundation, in consultation with a number of the sport's human and equine charities. It was identified that these charities would benefit from a central resource to aid their recruitment of volunteers – for ongoing support or one-off events.
One of the charities signed up is The Racehorse Sanctuary & Rehoming Centre. Dr David Ray is a Patron for the charity and has already experienced the benefits for his organisation of signing up to the site:
"Do-It for Horseracing has been a revelation; we have successfully recruited Michelle, an experienced equine veterinary nurse, who looks after her own ex-racehorses, as our Area Field Officer in Essex."

"Michelle has the support of her employers House and Jackson, who see this as win-win arrangement: career development for Michelle and good PR for the Equine Hospital in Blackmore, whilst we can fulfil our commitment to the lifetime aftercare of the horses we have rehomed or fostered in the region. Michelle is also keen to help with fundraising for the charity."
The Do-It for Horseracing gateway enables racing's charities to reach out to over 120,000 volunteers already registered on the main Do-It Trust site, as well as those who directly visit the horseracing site and sign-up.