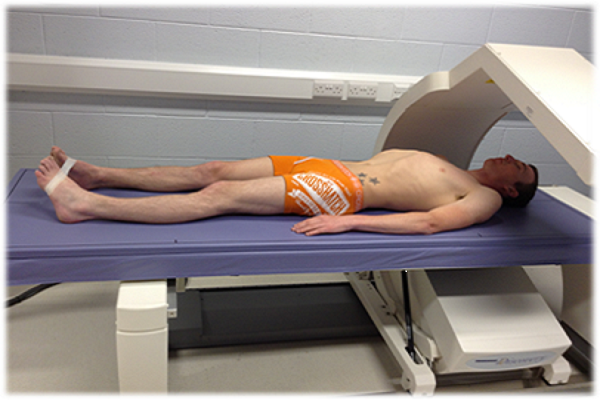 Update on phase one of the Jockey Study
Tuesday, 11 July 2017
The 3-year Racing Foundation-funded research project, being conducted by Oxford University and known as 'The Jockey Study', has reached its half-way point, so we are delighted to report on progress being made.
Early stages of the study looked at bone scans and body composition of 187 newly licensed jockeys over a five year period. A significant proportion were found to have poor bone health but also to have lower muscle mass and higher body fat than expected when compared to other weight-restricted elite sports. The full findings of this part of the research have been published in the Osteoporosis International journal and can been seen by clicking here >>.
To investigate the possible impact of poor bone density and muscle mass on fall rate, severity of injuries and overall general health, the research team is conducting two bespoke investigations for which we are appealing to jockeys for help:
1. Retired Jockeys
To investigate the nature of jockey's injuries and how they impact pain in later life, retired jockeys are being asked to provide information on injuries sustained during their careers by completing a questionnaire (available in hard copy, online or over the phone). So far, 150 National Hunt and 74 Flat retired jockeys have participated but anyone else who would be willing to help is asked to contact the research team.
2. Jockeys within 10 years of their first professional license
To investigate ways of reducing injuries, improving success, lengthening career duration and reducing time lost to injury, we are appealing to young jockeys to undergo some initial baseline medical screening (bone strength, fat content, muscle mass and blood tests) before monitoring falls and injuries over a 12-month period.
Results of these studies will be used to help the industry develop new strategies to support the health, well-being and safety of jockeys and stable staff. Anyone willing to participate should please contact the research team: 07470 911037/thejockeystudy@ndorms.ox.ac.uk.