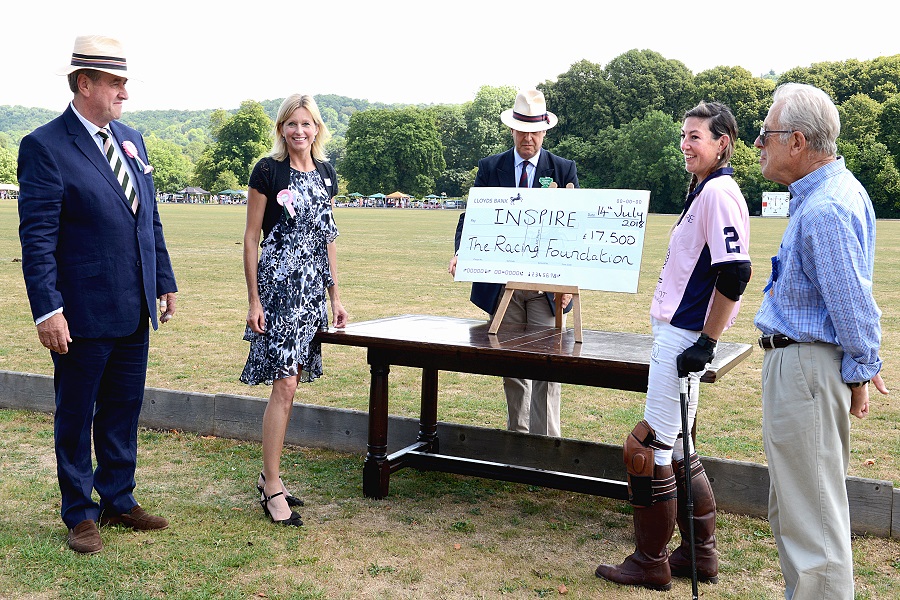 Spinal injury research now underway with support from the Racing Foundation.
Monday, 16 July 2018
Earlier this year, the Racing Foundation awarded a grant of £17,500 as a contribution towards the INSPIRE Foundation's 'Sit to Stand' spinal injury research project, on behalf of the racing industry, to investigate the benefits of spinal stimulation after spinal cord injury (SCI).
It was felt that given horseracing is a high risk sport and both the Injured Jockeys Fund and Racing Welfare look after a number of spinally injured beneficiaries, research into enhancing dignity and improving bodily functions for those suffering from an SCI was incredibly important. The research project has the full endorsement of former flat jockey, Freddy Tylicki, who is Patron of the charity and also suffers from an SCI following a career-ending fall at Kempton Park Racecourse in 2016.
This 2- year research project has been authorised by INSPIRE's National Scientific Committee which draws on the expertise of a number of medics and academics based at spinal treatment centres and teaching hospitals across the UK. It is now underway and being delivered by a well-qualified team from University College London who are trialling trial spinal stimulation, for the first time, with a cohort of people with SCI.
The grant was formally awarded to INSPRE Foundation via a cheque presentation at its charity polo match at Tidworth Park on 14th July (pictured).