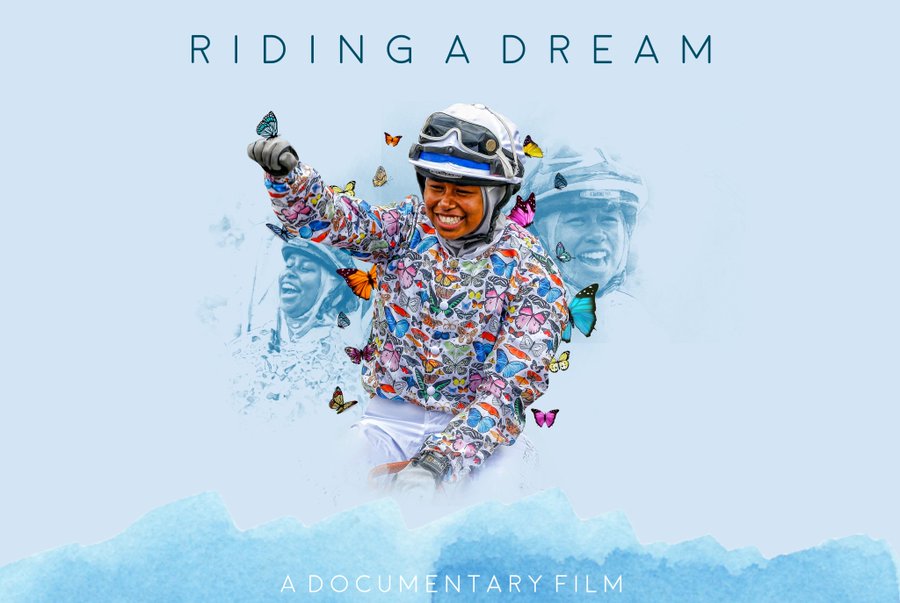 Riding a Dream wins Best British Short Film at the British Documentary Film Festival
Tuesday, 28 July 2020
We are delighted to announce that the Riding A Dream film, produced by Oli Bell to track the remarkable journey of Khadijah Mellah from inner-city riding school to winner of the Magnolia Cup and Goodwood Racecourse, has won Best British Short Film at the British Documentary Film Festival.
The category, open to documentaries under 55 minutes long that are made in Great Britain, recognises films that the panel deems to be of outstanding quality. There were 17 other films in the category so this is a huge achievement.
The documentary, which aired for the first time in October 2019, followed Khadijah as she learned to ride a racehorse in just three months before going on to become the first Muslim woman to ride in and win a race in Britain. It was funded through a joint venture between the Racing Foundation, Great British Racing and Goodwood Racecourse.
Oli Bell said:
The Riding A Dream team are thrilled to receive this prestigious award. It is recognition to a lot of people's hard work and testament to what an incredible young woman Khadijah is. We were so lucky to be working with her, she dealt with everything that the filming and the preparation for the race threw at her, and I am delighted that her story has been recognised in this way.
On behalf of the film makers, we would like to thank the team at the British Racing School and Charlie Fellowes Racing for all their help and Great British Racing, The Racing Foundation and Goodwood Racecourse for their belief in this project from the start. I hope that Khadijah's success helps to make the sport a more diverse and inclusive one going forward.
The film, directed by filmmakers Tom Bolwell and Mattia Reiniger, will be aired again by ITV on Saturday, August 1 at 12.50.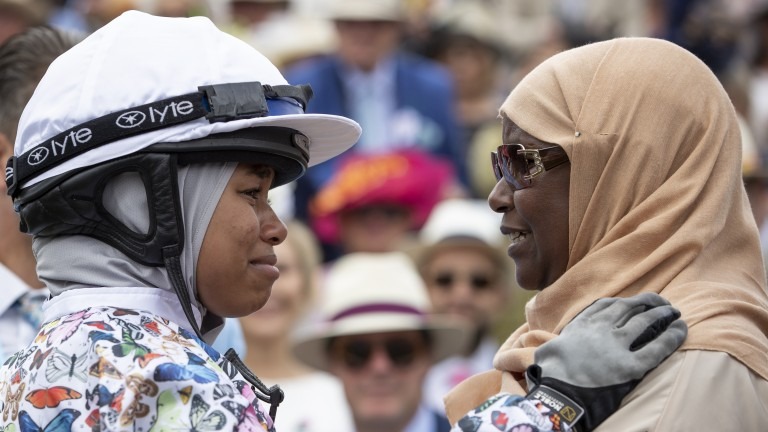 Khadijah Mellah celebrates with her mother Selma after winning with her horse Haverland in the Magnolia CupDan Kitwood/Getty Images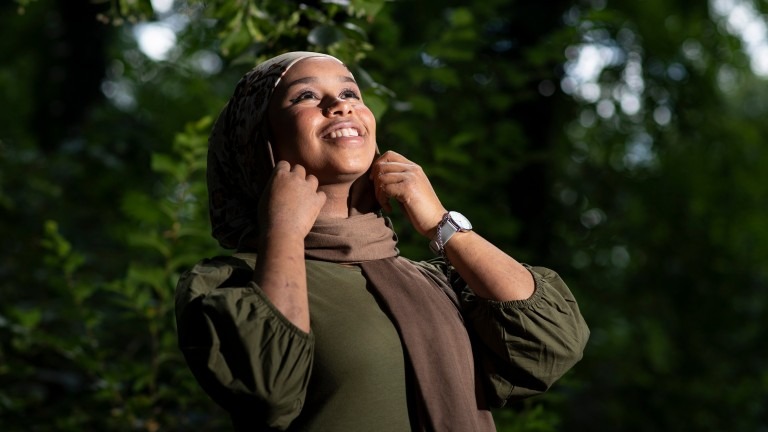 Khadijah Mellah, photographed in Peckham Rye, one year on from her Magnolia Cup triumph/Edward Whitaker