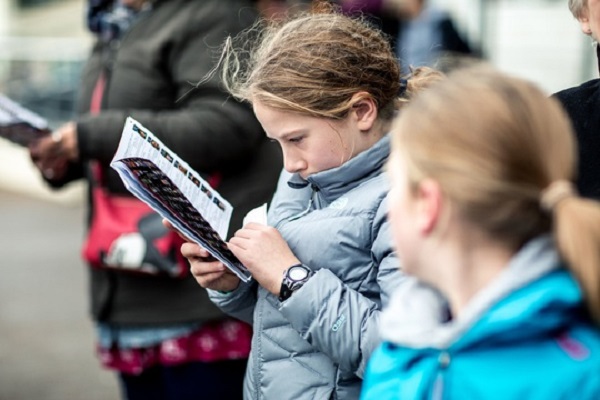 Regional workshops to highlight the challenges faced by working mothers
Monday, 17 February 2020
Women in Racing, in partnership with The Racing Foundation, Kindred Group and Oxford Brookes University, present
"RACING HOME" WORKSHOPS
delivered by Simply Racing
"Racing Home" Workshops is an exciting, collaborative set of six FREE TO ATTEND nationwide workshops developed by Women in Racing in partnership with The Racing Foundation, Kindred Group and Oxford Brookes University.
Following on from Women in Racing's well received 'Racing Home' symposium late last year, the workshops for women across all areas of the sport aim to raise further awareness of challenges working mothers face in the UK horseracing industry. The regional workshops, through the sharing of experiences and the resulting discussions, will ensure a more comprehensive understanding of the decisions working women face daily.
Regional Workshop Dates:
• Scotland - Ednam House Hotel, Kelso: Wed, 4th March 2020, 12-3pm
• Midlands - Southwell Racecourse: Sun, 8th March 2020, 10.30am - 1.30pm
• Newmarket - The Racing Centre: Mon, 23rd March 2020, 12-3pm
• Lambourn - Oaksey House: Thurs, 26th March 2020, 12-3pm
• Yorkshire - Pontefract Racecourse: Mon, 20th April 2020, 10.30am -1.30pm
• London & South - Ascot Racecourse: Wed, 29th April 2020, 10.30am -1.30pm
Each regional workshop will explore in depth how it feels to be a working mother in the horseracing industry, to understand the decision making that takes place, to explore the impact of returning to work after maternity leave and examine the role that men can play.
The impact of having children and the work/life balance are topics which women are often hesitant to discuss openly as they fear it could affect their career prospects and alter their employer's, colleagues' or management's perception of them. The workshops will allow stud and stable staff, racecourse employees, jockeys, vets, trainers, administrators, indeed all participants of our sport to share their experiences and contribute. In tandem with research from Oxford Brookes the workshops aim to positively impact on the day to day lives of working women in the horseracing industry.
Women in Racing Chair, Tallulah Lewis said: "Women in Racing was founded to support women across all sectors of the sport. We are extremely excited to be taking our Racing Home project through to its next phase and provide a great opportunity for women working in the sport to be part of the conversation and raise awareness of this significant topic. We are absolutely delighted to have received a grant from The Racing Foundation and also sponsorship from The Kindred Group and Oxford Brookes University without whom we would not be able to continue this work. We will continue our work to highlight topics that we believe women across the sport face and help ensure that racing can benefit from the findings of this work in the years ahead."
Rob Hezel, Racing Foundation Chief Executive said: "The Racing Foundation are delighted to support these events. At a time when racing is struggling to attract, recruit and retain staff and when the importance of diversity in the workplace has never been better understood, efforts to secure mothers within the workforce could not be more relevant. Having successfully worked with Women in Racing and Oxford Brookes University previously we are confident they will deliver a series of successful events which we hope will contribute to the evolution of employment practices within British racing."
For more information visit: www.womeninracing.co.uk
To register your free place, click here>.