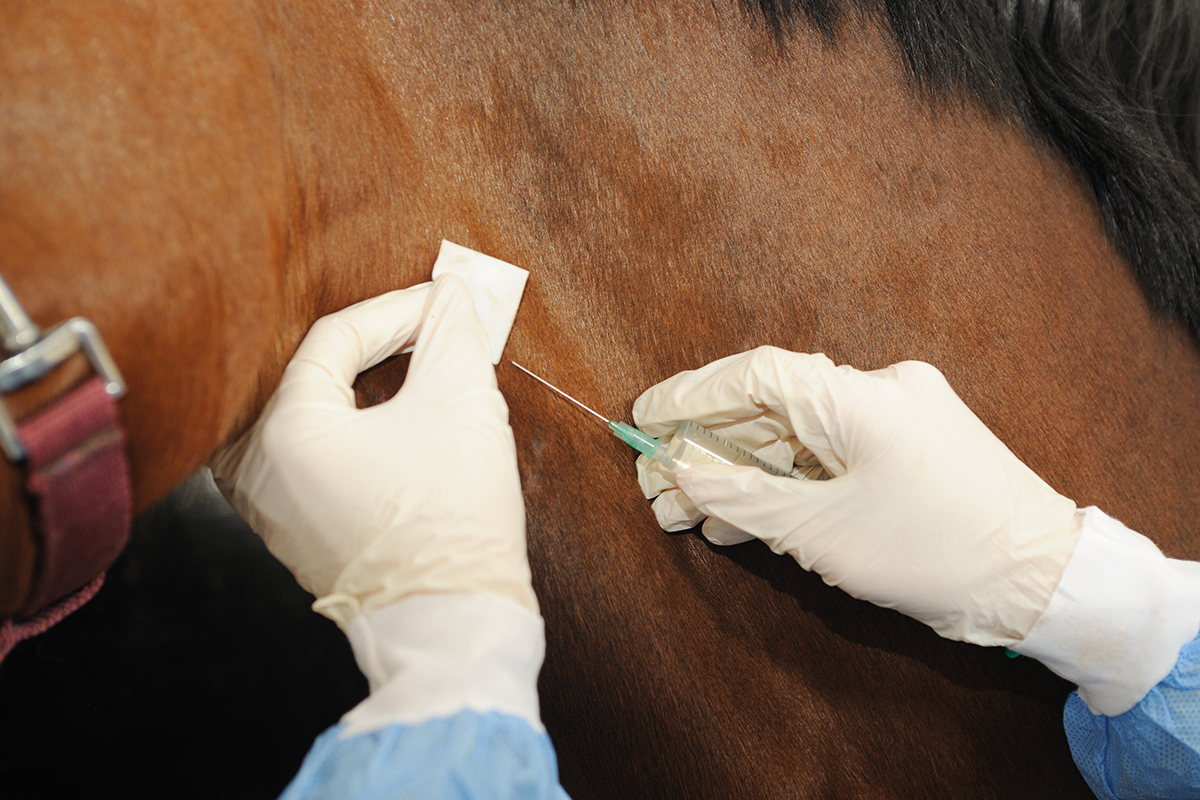 Racing Foundation's investment in equine science research reaches £1million
Thursday, 10 May 2018
The Racing Foundation currently works in partnership with the Horserace Betting Levy Board (HBLB) to administer and assess grant applications for equine science research projects through one funding round per year. Applications are scrutinised by a number of external peer reviewers and evaluated by the HBLB's Veterinary Advisory Committee.
Applications are accepted for applied research that has demonstrable practical benefits to Thoroughbred horseracing and where the proposed findings will be published.
Since inception, in 2012, we have invested £1million in equine science through 13 grants awarded for a variety of research projects. These include the investigation of:
Bespoke topical delivery systems for equine therapeutics.
Using allogenic equine embryonic stem cells for tendon regeneration.
Why horses roar (recurrent laryngeal neuropathy) and how this affects racehorse performance.
How tendon development affects orthopaedic function.
Equine respiratory muscle training.
Using movement symmetry for early detection of musculoskeletal injury in the Thoroughbred.
In the most recent funding round, the Racing Foundation pledged support for a 3-year research project being conducted by the Royal Veterinary College, investigating how early life experience affects racehorse injury risk and performance in later life.
We also agreed to contribute to a large research project, at the Animal Health Trust, to develop a new vaccine to protect against abortigenic and neurological equine herpes virus (EHV). More information on this project can be found here>.
The application deadline for the current funding round is 2pm on Monday 18th June. Applicants will need to register via the HBLB's equine grants system and tick the relevant Racing Foundation request box.
Further information on the application process can be found here>.
For more details on the research projects we have funded, please click here>.