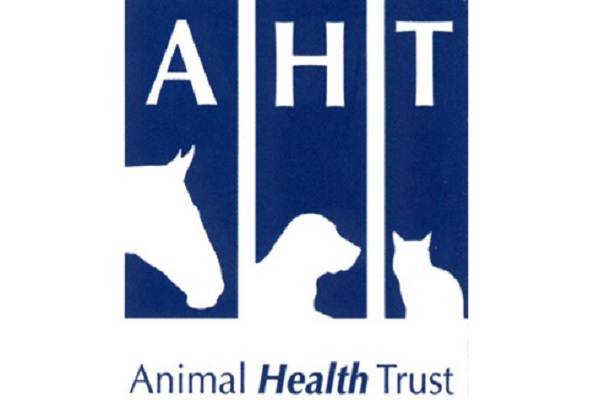 The Racing Foundation supports a large vaccine development research project
Thursday, 19 April 2018
GIVING EQUINE HERPES VIRUS THE WOBBLES
The Racing Foundation is delighted to be supporting a large vaccine development research project at the Animal Health Trust (AHT), in Newmarket, as part of our Equine Science Research grant programme.*
Work aimed at developing a new vaccine to protect against abortigenic and neurological equine herpes virus (EHV) has begun at the AHT veterinary charity. Dr Neil Bryant, who is leading the research, said: "EHV is a major welfare concern for horses and foals and causes emotional, as well as financial strains, on horse owners and breeders around the world. It can strike any horse at any time so a vaccine will be of global welfare benefit to all horses, including the Thoroughbred and sports horse breeding industries, and would help control this serious and sometimes fatal disease."
As a viral infection, EHV can cause respiratory disease, abortion or fatal illness in new born foals and neurological disease in adult horses, with signs ranging from slight wobbliness through to complete paralysis. The disease can strike any horse at any time because the virus, like other herpesviruses (such as the cold sore virus in humans), becomes dormant within most horses early in their life. It then re-emerges when the animal is later stressed such as when transported or mixed with new horses. A seemingly healthy pregnant mare may suddenly, and without warning, abort her unborn foal or may show signs of respiratory disease including mild fever, coughing and discharge from the nose. A horse which appears fit and well may suddenly show abnormalities when walking and within hours may be unable to stand.
Protection afforded by existing vaccines currently in use has been identified as sub-optimal and following discussion by the Equine Industries EHV Vaccine Steering Group (including careful consideration of the published literature and extensive scientific discussions) the group has agreed that the most appropriate way forward is for the AHT to design a modified live virus (MLV) vaccine.
The Racing Foundation has awarded a grant of £50,000 to the AHT and support has also been provided by Alborada Trust, EBM Charitable Trust, Horserace Betting Levy Board, Paul Mellon Estate, Thompson Family Charitable Trust, Coolmore Ireland, Newsells Park Stud, Thoroughbred Breeders' Association and Juddmonte Farms.
Dr Bryant added: "We're at the beginning of a very exciting and potentially ground-breaking vaccine development. Through our research, we will construct different viruses with attenuating mutations and assess their suitability as MLVs. We hope our findings will enable further development by vaccine manufacturers in creating an effective vaccine to protect against the serious clinical signs induced by EHV-1."
We very much look forward to seeing the outcome of the research project.
*The Racing Foundation currently works in partnership with the Horserace Betting Levy Board (HBLB) to administer and assess grant applications for equine science research through one funding round per year. Applications are scrutinised by a number of external peer reviewers and evaluated by the HBLB's Veterinary Advisory Committee.
A total of £200,000 has been awarded by the Racing Foundation for research projects due to commence this year, taking the total grant commitment, since inception, to £1million. To see some of the projects we have funded, please click here>.