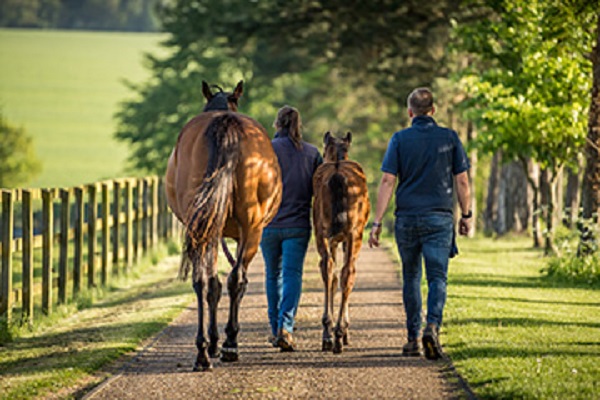 New Level 4 qualification for stud staff is now being offered in partnership with Writtle University College
Tuesday, 10 September 2019
We are delighted to announce a new partnership with Writtle University College in Chelmsford to deliver a new Level 4 qualification for stud staff - the Certificate in Thoroughbred Stud Operations – which aims to provide an additional entry point into the breeding industry and widen the variety of qualifications being offered.
The comprehensive, bespoke course has been designed in partnership with a number of well-known studs and will provide an excellent opportunity for students to undertake theoretical and practical training to fully equip them with the skills they need to work in the industry.
We have agreed to provide two full scholarship places for the 2019/20 inaugural cohort, which will sit alongside scholarships being offered by Shadwell Stud.
This is an exciting opportunity for anyone interested in increasing their knowledge and understanding of the Thoroughbred breeding sector, whether they are already working within the industry or are planning to take their first steps. The one-year course aims to create work-ready graduates who will develop transferable skills and learn to apply theoretical and scientific knowledge in a hands-on setting.
Interested applicants are urged to apply without delay.
For more information on the Certificate of Higher Education in Thoroughbred Stud Operations visit Writtle University College's website at
writtle.ac.uk/Certificate-of-Higher-Education-in-Thoroughbred-Stud-Operations
For information on applying for a Racing Foundation Scholarship, please email:
Caroline.Flanagan@writtle.ac.uk