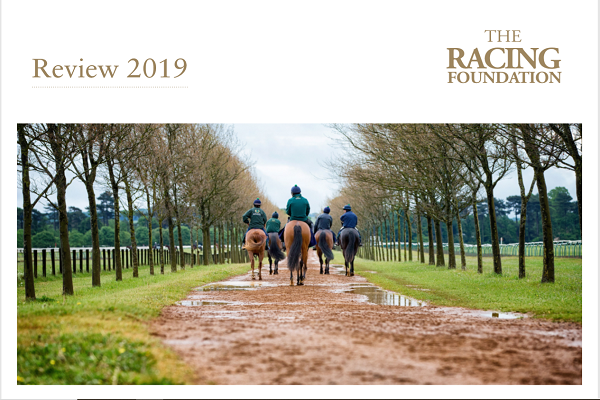 Racing Foundation publishes a review of its activity for 2019 to show grants awarded
Tuesday, 23 June 2020

While the situation resulting from the Coronavirus pandemic has been our focus over the past few months we thought it important to recognise the valuable activities undertaken in 2019 and create a record of them. We have, however, decided to produce a lighter annual review this year and to distribute it electronically.
It summarises:
The progress we are making in delivering against the expectations of our 2018-2020 strategy as we attempt to formulate a new strategy for 2021-23.
That we exceeded our target to award £10million during 2018-20 by the end of 2019.
That we awarded grants totalling £4.9million during 2019, with a focus on the industry's people agenda (86% of grants)
It spotlights 4 of the grants awarded:
The 'Jockey Athlete' £2.3million grant awarded to boost jockey training and development.
The set up of the Scottish Racing Academy to provide sustainable model for recruiting and training racing staff.
The production of the 'Riding a Dream' documentary on the amazing journey of Khadijah Mellah.
The 'Racing Home' project to raise awareness of the challenges faced by working mothers in racing.
A pdf of the 2019 Review is available here>.
To see reviews of all previous years, along with all audited accounts (including 2019), please click here>.