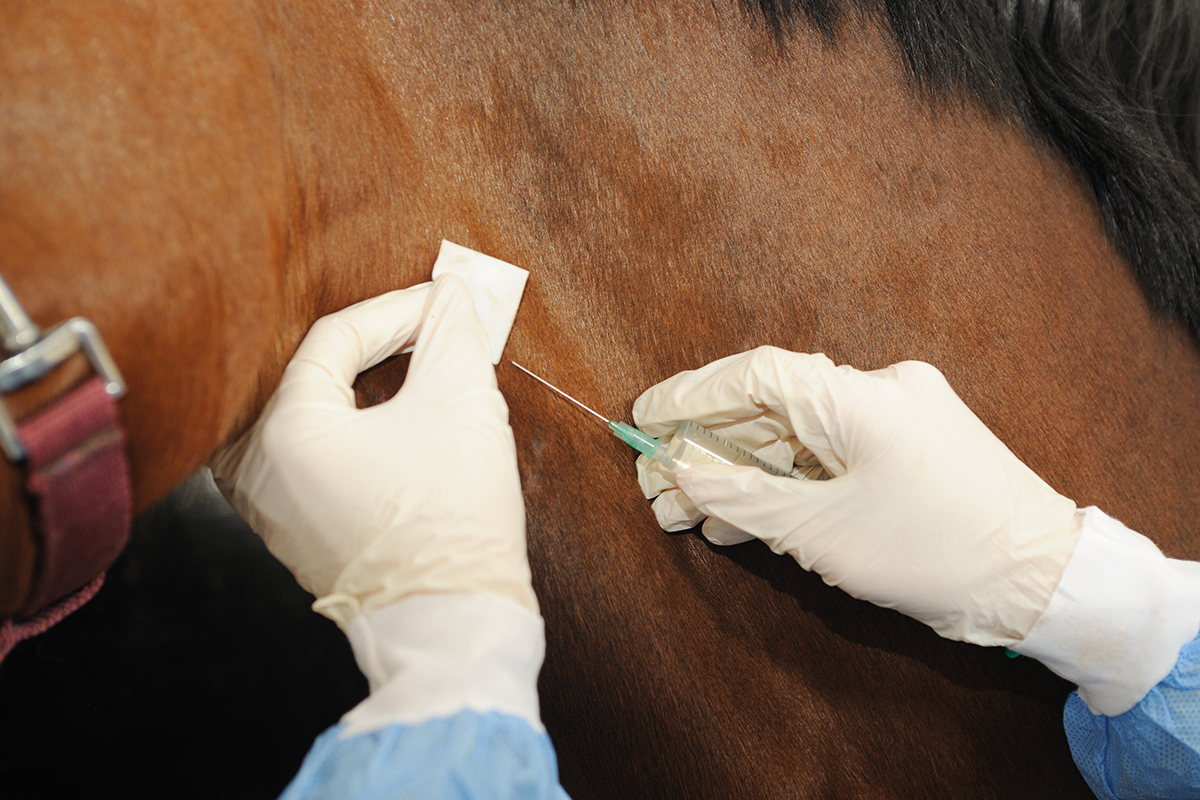 The Racing Foundation has again pledged £200,000 to fund equine scientific research with HBLB
Wednesday, 7 April 2021
The Racing Foundation has once again pledged £200,000 to fund equine scientific research in partnership with the Horserace Betting Levy Board (HBLB).
The HBLB is now inviting applications for equine veterinary research and education grants to start from April 2022 with applications opening from 9 April 2021.
Interested applicants will need to register as a user of the HBLB's equine grants system and will be able to build and submit a grant application form once registered. To be considered for Racing Foundation funding, applicants need to mark the relevant box on the application summary.
Once submitted, applications will be administered by the HBLB's equine grants team. They will then be scrutinised by a number of external peer reviewers and evaluated by the HBLB's Veterinary Advisory Committee. The final funding decision will be made by the Racing Foundation's Trustees.
Rob Hezel, Chief Executive of The Racing Foundation, said:
"At The Racing Foundation our purpose is to be a catalyst for improvement within the racing industry by offering charitable grants to impactful projects.
"We recognise that equine welfare is a vital area and since 2013 the foundation has given £1.3million to fund scientific research in this field.
"In 2021 we are again pledging £200,000 to fund equine scientific research and development projects that will practically benefit the racing industry and its horses.
"The Racing Foundation's commitment to fund research sits alongside contributions to other horse welfare activity, which includes funding the Horse Welfare Board's Aftercare Funding Review and three new horse welfare roles."
HBLB Chief Executive Alan Delmonte said:
"The financial pressures of COVID-19 led the Board to suspend the equine veterinary science award round for 2020. We are happy to be able to resume the programme this year.
"HBLB remains highly committed to the improvement of Thoroughbred health and welfare and to maintaining Britain's reputation for equine research.
The evaluation of applications will again be undertaken by our expert and dedicated Veterinary Advisory Committee (VAC) and our thanks go to our funding partners, the Racing Foundation, the TBA, the BEBF and, a new collaborator, the John Pearce Foundation."
For more information on Racing Foundation funding and how to apply for an equine science research grant, please click here: https://www.racingfoundation.co.uk/grants/equine-science-research-grants