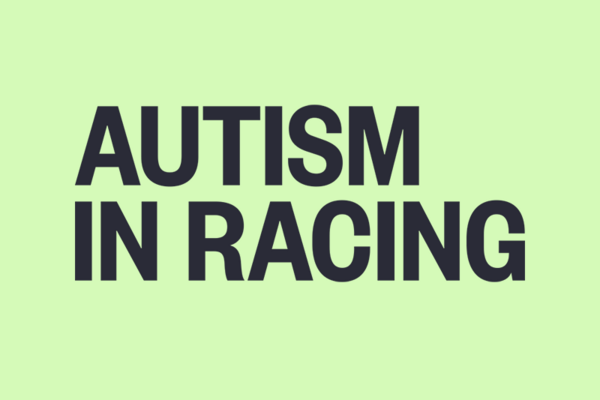 The Racing Foundation Funds Autism in Racing Initiative to Include Autism Friendly Sensory Spaces
Sunday, 16 May 2021
Autism in Racing, a collaborative initiative from British Horseracing's stakeholders, has today launched across the sport.
The Racing Foundation funded project seeks to raise awareness of autism, educate racing's workforce and customers about autism and will pilot autism-friendly sensory spaces on racecourses in the summer and autumn of 2021. Autism in Racing aims to promote equality, diversity and inclusion at all levels.
The initiative was founded by horseracing broadcaster and commentator Bobby Beevers whose personal experience with autism led him to question how the power of horseracing could be utilised to raise awareness and ultimately support anybody with autism.
Under the banner of Racing Together, the sport's community engagement collective, a collaborative support group was assembled to create and implement various roles to support Autism in Racing. The group is represented by the British Horseracing Authority (BHA), Racecourse Association (RCA), Diversity in Racing Steering Group (DiRSG), members of the racing media and includes cross-sport expertise from Arsenal Football Club, a recognised leader in this field within the football community.
Education
An e-learning module housed within the sport's Racing2Learn platform has been created to provide a sound foundation of knowledge into autism. The module has been written in collaboration with the Autism Education Trust who have subsequently endorsed the content. A certificate of achievement is available to all who successfully complete the course which will be available, and promoted, to all who work within the sport.
Awareness
Autism in Racing will have a home within the Racing Together website to share further educational content or news relating to the initiative. A Twitter profile has also launched to provide live updates from the initiative in addition to a distinctive brand to ensure its content is instantly recognisable.
Pilot
Working alongside expert third party Immersive, autism-friendly mobile sensory spaces will be piloted at three British racecourses later this year. Doncaster, Haydock Park and Musselburgh will host a total of six events on selected racedays, welcoming families living with autism to enjoy a day's racing with the safe, sensory stimulus provided by Immersive. Subject to the learnings of the pilot, it is envisaged further mobile sensory spaces will be available for more racecourses in 2022.
Autism in Racing founder Bobby Beevers commented "I honestly believe that this is one of the most exciting and unique projects our sport has seen. Horseracing is both diverse in its make up and inclusive in the way we operate and this initiative signals that we welcome everyone to join us.
"Since I approached BHA Chair Annamarie Phelps in March 2020 it is brilliant how far we have come and how the industry has rallied round to support the cause. I look forward to progressing with Autism in Racing and seeing it develop."
Rob Hezel, Chief Executive of the Racing Foundation, commented: "At the Racing Foundation community engagement is one of our key areas of focus and the Autism in Racing project allows us to support this important area.
"This initiative sees individuals from both horseracing and football collaborate to raise awareness of autism, provide educational opportunities to increase understanding and help families living with autism enjoy a day's racing.
"It is a brilliant example of how we can learn from other sports to make positive changes in racing and our hope is that the pilot will assist the industry in making our sport accessible to everyone."