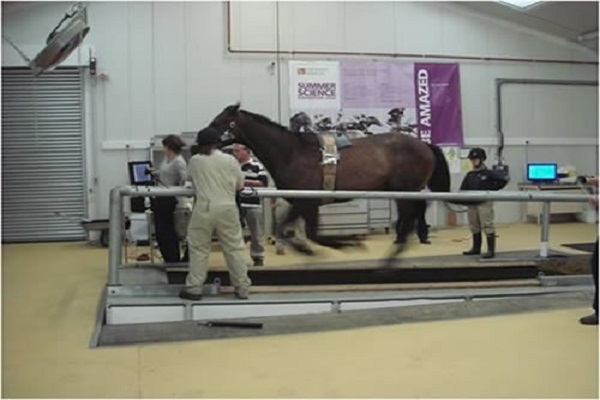 The Racing Foundation is funding 3 new equine science research projects due to start this year
Monday, 22 April 2019
We are delighted to announce our support for three equine science research projects that are due to start in 2019, each of which aim to address a key concern for the Thoroughbred racing and breeding industries.
We have awarded £150,000 (split evenly across the three projects) in a funding partnership with the Horserace Betting Levy Board (HBLB) for the following:
Animal Health Trust
3-year project looking at the genetic component of fracture in Thoroughbreds, a common problem in both health and welfare terms. This project is the next step in identifying how horses can be predisposed to fracture, opening the door to new therapies and management practices to help reduce the risk.
University of Surrey
3-year respiratory health project that aims to develop a simpler method of monitoring racehorse health and identifying inflammatory airway conditions to enable swift treatment and thus minimise consequences. Respiratory problems are a major cause of underperformance and this project is taking a technique now developed for human patients and adapting it for horses.
University of Liverpool
3-year project looking at lameness caused by osteoarthritis, which is another major cause of racehorse wastage in terms of reduced performance, lost days racing and early retirement. This project will draw on discoveries in human medicine with the aim of identifying diagnostic markers that can reveal the very earliest signs of disease while it is still possible to provide treatment.
Research priorities that reflect the needs of the breeding and racing industries are identified by the Thoroughbred Research Consultation Group (TBRCG), which is made up of industry stakeholders who provide the overarching strategy for the Equine Science Research Grants Programme. This currently includes representatives of the NTF, TBA, ROA, RCA, BHA, BEVA and ARVS.
The Racing Foundation's involvement in veterinary scientific research started in 2014 and has now passed the £1 million mark. We have awarded 16 grants for a variety of research projects, including the investigation of:
Bespoke topical delivery systems for equine therapeutics.
Using allogenic equine embryonic stem cells for tendon regeneration.
Why horses roar (recurrent laryngeal neuropathy) and how this affects racehorse performance.
How tendon development affects orthopaedic function.
Equine respiratory muscle training.
Using movement symmetry for early detection of musculoskeletal injury in the Thoroughbred.
We are planning an event, later this year, to showcase some of the research projects and their outcomes.