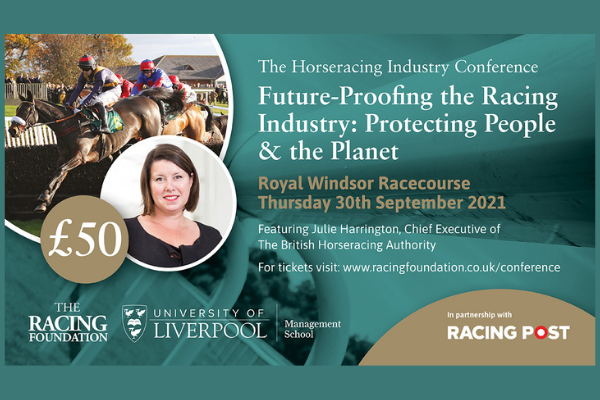 The Racing Foundation Announces Date for 2021 Horseracing Industry Conference
Sunday, 9 May 2021
Thursday 30th September 2021
Location: Royal Windsor Racecourse
The Racing Foundation are pleased to announce that the annual Horseracing Industry Conference will be returning in September 2021.
Delivered in partnership with University of Liverpool Management School and the Racing Post, the conference will bring together expertise from sector leaders and researchers from higher education.
Hosted by ITV Racing presenter Oli Bell, discussions will cover a variety of topical issues from both the horseracing industry and the wider sporting landscape.
The conference will be followed by an evening of racing, an ideal opportunity to network with other delegates from the racing community and discuss the topics of the day.
To join us for the conference, please save this date in your diary. Registration details and information about keynote speakers will be provided in the coming weeks.