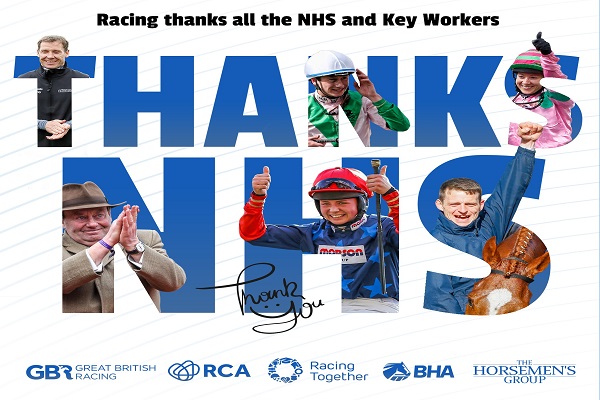 Racing continues to help local communities during these difficult times
Thursday, 7 May 2020
Racing Together, the industry's community engagement organisation, continues to keep track of how racing's people and businesses are helping local communities during these difficult times. There is a dedicated page on its website along with a regularly updated blog. The Sport and Recreation Alliance has also published a news story on racing's community response to the outbreak.
Today's feature is on the brilliant volunteering effort from the team at Allertons, the leading racing silks maker in Europe, who have changed course during the coronavirus crisis to support local hospitals and provide hundreds of sets of scrubs for free as a gift to the NHS.
Following the suspension of racing in Great Britain on 17th March due to COVID-19, the Oxfordshire-based company contacted NHS Central to see if they could use their expertise to supply products that would benefit medical professionals on the frontline. South Warwickshire NHS Foundation Trust (SWFT) were quick to respond to their call. After several meetings and sample tests from Allertons, SWFT placed an order of 800 garments for its four hospitals – Warwick, Leamington Spa, Stratford, and Shipston-on-Stour.
Staff at Allertons have volunteered to manufacture the scrubs, including working on weekends and bank holidays. There are 14 volunteers in total producing around 100 garments per week and, so far, they have made around 400 sets of scrubs.
For more information please click here>.