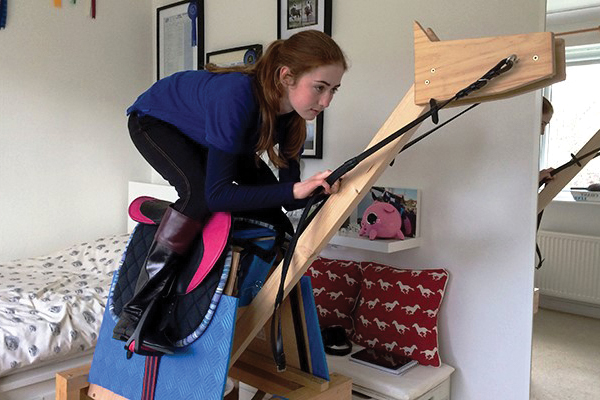 Pony Racing Academy graduate wins at Cheltenham...with the help of a wooden horse!
Friday, 9 June 2017
The Racing Foundation is funding Pony Racing Academies as part of a 2-year collaborative programme being run by the British Racing School, Northern Racing College and Pony Racing Authority. The ultimate aim of the academies is to open up pony racing to youngsters who do not have their own ponies and would not otherwise have the opportunity to become involved with the sport.
We are delighted to report that a graduate of one of the academies, 13-year-old Olivia Tubb, recently won the 138cm race at the Pony Club Raceday at Cheltenham. In addition to the experience she gained by attending the academy, which meant a 4-hour round trip once a week for 12 weeks, Olivia's success was also partly attributed to the wooden horse her father built for her to practise on as she does not have her own pony!! Olivia would like to become a jockey when she is older and has certainly shown she has the dedication and ability to pursue this further.
Olivia's success featured in Horse & Hound on the 1st of May and to see the full article please click here.