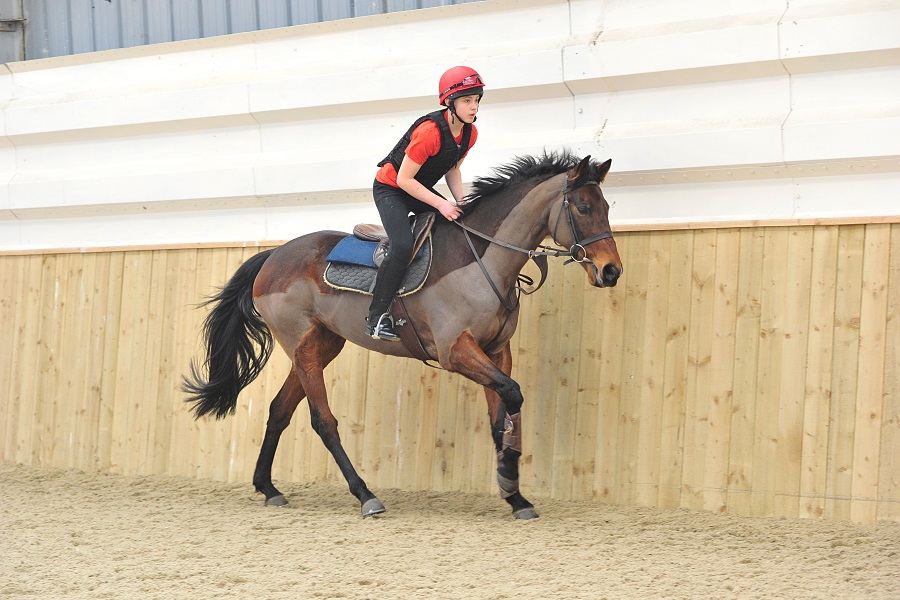 Partnership with HEROS to deliver a bespoke education programme is proving successful
Tuesday, 2 April 2019
The Racing Foundation is partnering HEROS, through a multi-year grant award, to develop, pilot and deliver a Racing Staff Academy that will provide new, direct entry points into the horseracing racing industry.
We are delighted to report that a new education programme has now been established, that focuses on providing youngsters with a variety of skills associated with jobs in racing, through bespoke courses that are tailored specifically to individual's needs and abilities. Now in the second year of the three-year pilot, the programme is well on track: partnerships have been made with professional bodies, providers of Further Education, and local racehorse trainers. Teaching staff have been appointed and HEROS has been formally recognized as a Training Centre and bespoke "route to racing" by the British Horseracing Authority and the accreditation body, 1st4Sport.
During the pilot year, in 2018, it became apparent that HEROS' individualised approach was working well and it received positive feedback from learners and potential employers. Local councils and social service partners are referring and financially supporting learners who may not have previously considered working with horses as a career option. This means we are now engaging with a new pool of recruits to help address the staff shortage being faced by the industry.
Although the programme is relatively new, eight out of twelve learners who enrolled on courses, last year, have gone on to work in the racing industry and this year, there are already 31 new learners who have registered with HEROS, with the potential for even more. The programme now offers a range of qualifications form Entry Level to Level 3 as well as apprenticeships, including those delivered directly by HEROS and those delivered in partnership with Abingdon & Witney and Myerscough Colleges.
For more information visit: www.heroscharity.bndhost.co.uk