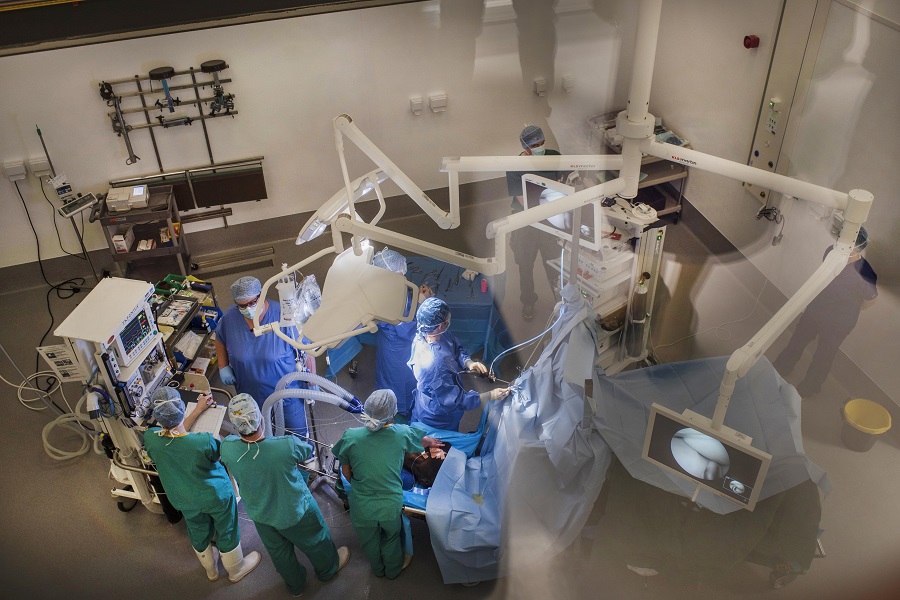 Orthopaedic Theatre supported by the Racing Foundation, is now open.
Tuesday, 3 July 2018
We are delighted to announce that the new Diagnostic, Surgical and Critical Care Unit at the Royal (Dick) School of Veterinary Studies, Edinburgh University, has been completed and officially opened by HRH The Princess Royal.
In 2016, the Racing Foundation awarded a grant of £50,000 to fund the development of an Orthopaedic Theatre as part of the wider £3.5m capital project. Horses in training and racing in Scotland will directly benefit from the clinical facilities and Thoroughbreds across the UK will benefit from the top class research. The centre will also build an environment to support and develop research to improve equine health and welfare.
The ultimate goal of this project is to create a focus for a Centre for Health, Welfare and Rehabilitation of Racehorses, which will cover all stages of a horse's career, including retirement.
We are delighted that the Orthopaedic Theatre is now fully functional and being used to carry out complex surgical procedures on Thoroughbreds (see picture).