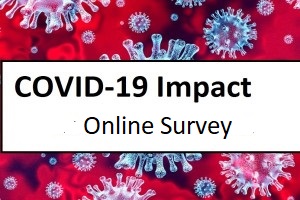 Online survey launched to look at the impact of COVID-19 on the racing and breeding industries
Friday, 1 May 2020
Working in conjunction with racing industry stakeholders, Hartpury University has launched an online survey with the aim of collecting data to look at the impact of COVID19 on staff working in the Thoroughbred racing and breeding industries, the measures taken to mitigate the effects on individuals and their effectiveness.
The resulting report will be made available and could potentially be of benefit to individual organisations in reviewing their own implementation of plans as well as for the wider industry.
Anyone age over 18 years old who is currently working in the industry or who was working in the industry at the start of the COVID-19 pandemic, is invited to take part. This includes jockeys, trainers, stable staff, stud staff, racecourse staff and admin staff. It will take no more than 5 minutes to complete.
All information submitted will be anonymised and the survey will close on 11th May.
To participate please use the following link: