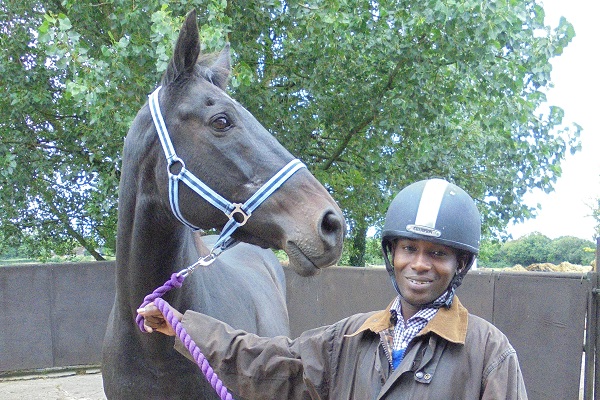 A number of training and education activities now focus on diversity and inclusion in racing
Tuesday, 30 April 2019
Back in 2017, the Racing Foundation awarded a small grant to Oxford Brookes University, in collaboration with Women in Racing, to conduct the first ever research into diversity in British horseracing. The full findings, entitled 'Women's representation and diversity in the horseracing industry', indicated that whilst progress was being made at all levels within horseracing in respect of gender diversity, there were still issues that needed addressing. In response to the findings the BHA set up a Diversity in Racing Steering Group to drive the agenda forward.
In 2018, this group published British racing's first ever Diversity and Inclusion Action Plan to improve representation across all aspects of the sport (summary and full report available here>).
As part of our current strategy (2018-2020), we are focusing on working strategically, with delivery partners and stakeholders, to address specific issues faced by horseracing. This includes investing in the industry's people agenda to attract, develop and retain more staff. As part of this focus, we are supporting a number of education projects that aim to work with the wider community to raise awareness of the career opportunities offered by the racing industry and to ensure the sport better reflects the diversity of wider society through greater inclusion (a high priority of the Diversity and Inclusion Action Plan). Such projects include:
The Aintree Community Beacon delivered by Racing to School, to raise awareness of career opportunities in race by working with schools in the area around Aintree, including Merseyside and the borough of Sefton, which are ranked within the lowest 20% Index of Multiple Deprivation areas in the country. Many of the children who participate in the Aintree Beacon are from deprived backgrounds, including high unemployment, education, skills, training deprivation and housing deprivation.
Pony Racing Academies co-ordinated by the BRS, NRC and PRA, aimed specifically at youngsters without their own pony or a link to horseracing and who would otherwise not have had the opportunity to compete.
Racing to Success Education Programme at Ebony Horse Club, Brixton offering racing-related activities to inner-city youngsters.
Take The Reins programme, delivered by Active Communities Network and Flying Futures to reach young people in deprived communities across the country.
Bespoke education programmes at HEROS and Greatwood including those for youngsters with additional educational needs and disabilities.
The Bridge of Hope project pilot, in partnership with Resume Foundation, that aims to provide career opportunities in horseracing for those who have taken a 'fall' in life, whether from disability, injury, mental health illness, addiction, crime or homelessness.
These projects are recording good results and we look forward to providing updates and measuring their impact as they progress further. There have already been some great success stories, such as:
Abdulkareem Musa Adam (pictured), who graduated from the Racing Foundation-funded 'Initial Bit' and 'Racing Ahead' programmes at Greatwood before enrolling on a Foundation Course at the NRC. He even won a Pride of Sport, Young Achiever Award – the first person from the racing industry to do so.
Oshane from Ebony Horse Club, who attended a Racing Foundation-funded pony racing academy at Park Lane Stables before going on to not only ride in a pony race at Ascot, earlier this month, but to actually win it!