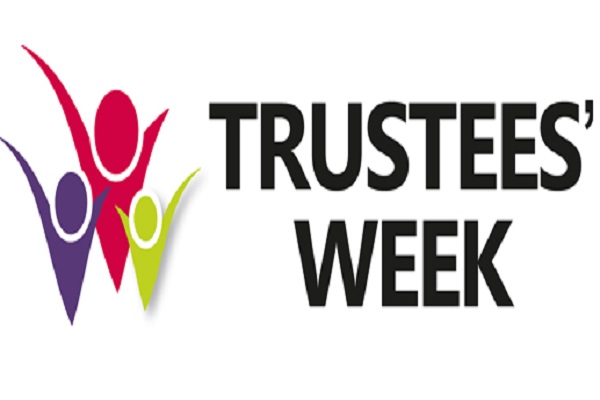 It's National Trustees Week - we would like to thank our Trustees for their dedication and support.
Monday, 4 November 2019
It is National Trustees' Week this week (4th - 8th November) so if you work for a charity why not take time to thank your board of trustees. They give up their time for free and play a crucial role in the governance of a charity.
We would like to thank our Trustees for their dedication and support: Ian Barlow (Chair); Linda Bowles; Susannah Gill; Mark Johnston; Jane Keir and William Rucker.
Did you know...there are 196,000 charities in the UK and 1 million Trustees! This represents a huge commitment of time and expertise.
However, Charity Commission research shows that charities need to do more to promote diversity on their Boards. The research, involving around 3,500 trustees, shows many boards are not reflective of the communities charities serve, with men outnumbering women two to one. It recommends that charities do more to promote diversity on their boards and encourage applications from women, young people and people from ethnic minority and socially diverse backgrounds.
The research also finds that charity trustees, who are overwhelmingly volunteers, feel positively about their role and about the personal reward and satisfaction it gives them. It also highlights that trustees' contribution to charities amounts to a monetary equivalent of around £3.5 billion a year.
Key findings indicate that:
the

majority (92%) of trustees are white, older and above average income and education.

71% of charity chairs are men and 68% of charity treasurers are men.
the average age of trustees is 55-64 years; over half (51%) are retired.
75% of trustees have household incomes above the national median.
60% of trustees have a professional qualification; 30% have post-graduate qualifications.
trustees report lacking relevant legal, digital, fundraising, marketing and campaigning skills at board level.
on average, trustees donate almost 5 hours a week to their trustee roles
It is recommended that charities consider these findings when looking to recruit new Trustees.