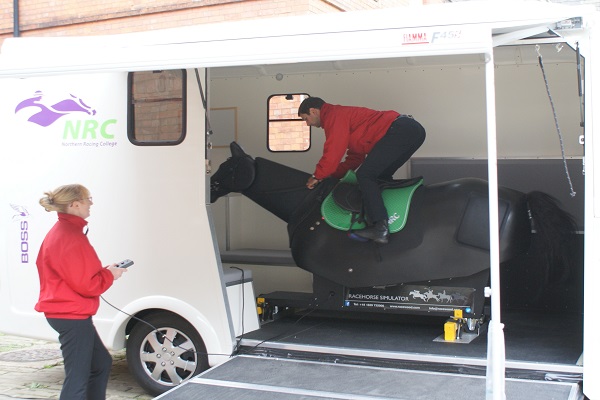 £1m personal development programme making great progress
Friday, 6 October 2017
In 2015 the Racing Foundation announced a £1m investment in a 3-year Personal Development Programme for racing staff. It offers a direct response to previous research and evidence that highlighted staffing issues being experienced by the industry and focuses, in particular, on improving recruitment, skills, career development and retention. It represents a collaborative effort between the Racing Foundation, BHA, NTF, NASS, TBA and a number of charitable delivery partners including JETS, Racing Welfare, BRS, NRC and the National Stud.
Given the significant financial commitment, independent evaluation consultant, Public Perspectives, was commissioned to provide ongoing monitoring and assess the programme's impact. This included conducting an interim evaluation after 18 months and we are delighted to report that this evaluation is now complete and has highlighted several key outputs, including:
The national Careers Advice and Training Service (CATS) was developed and launched and there have been 1,550 visits to its knowledge base and 253 staff interactions.
The BRS and NRC designed a programme of regional in-yard work rider training and delivered it to 583 participants.
An additional mobile training vehicle was purchased to increase the remit of accessible training and recruitment activity.
The National Stud and TBA have delivered training seminars for 44 stud workers.
JETS has developed and implemented a personal development plan for jockeys, focusing on those at the start of their career, which included 37 seminars; 50 1-1 sessions and 70% of claiming jockeys have now participated.
Overall, the evaluation is extremely positive, showing the programme is starting to have an impact through a co-ordinated response to address significant industry issues.
To gain a more conclusive insight into outcomes and impact the programme will continue to be monitored and reviewed over the next 18 months to help shape its further development and to consider future sustainability.