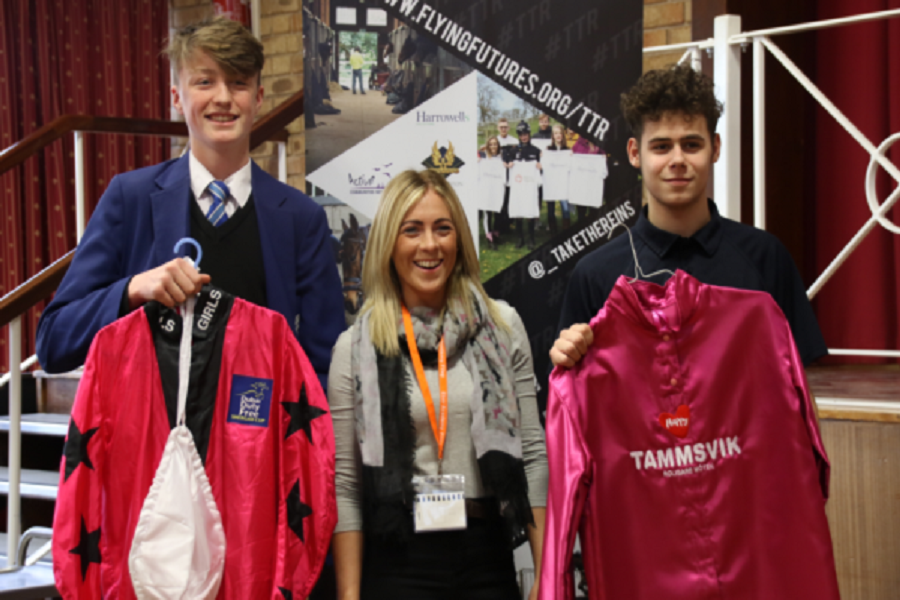 Great progress being made by the north and south pilots of the Take The Reins programme
Monday, 4 March 2019
The Racing Foundation is currently funding the development of the Take The Reins programme (TTR) in conjunction with Active Communities Network and Flying Futures. TTR engages with young people in deprived communities to raise awareness of the racing industry and career opportunities it offers.
The northern TTR pilot is working with the Northern Racing College and local racehorse trainers, including Richard Fahey, to improve pathways into yards and recruit new stable staff. It has already engaged with 1,000 young people and aims to reach a further 1,000 by the summer.
The southern pilot is working with Lingfield Park Racecourse to raise awareness of employment opportunities at racecourses and so far has engaged with 657 youngsters, with the aim of reaching 1,000 by the end of the pilot.
The next stage is to facilitate work experience and training course opportunities for 50 youngsters. The pilot, due to end in September, will then be evaluated to consider further development and implementation of a sustainable programme model.
For more information visit: