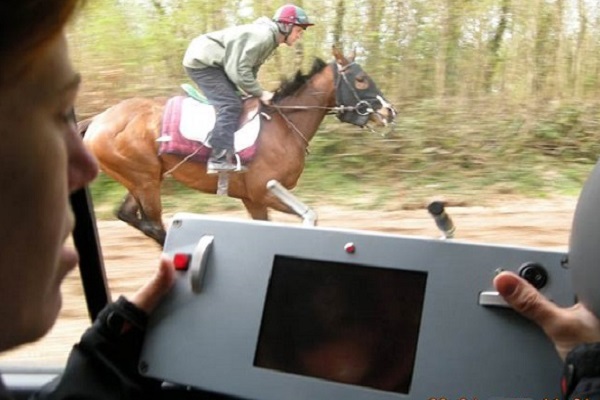 We are pleased to announce that the funding round for Equine Science Research Grants is now open
Tuesday, 16 April 2019
The Racing Foundation works in partnership with the Horserace Betting Levy Board (HBLB) to administer and assess grant applications for Equine Science Research. We are delighted to announce that the 2019 funding round is now open and the submission deadline for applications is 17th June.
To qualify for Racing Foundation funding applicants will need to register as a user of the HBLB's equine grants system (see here >>). Once registered they will be able to build and submit a grant application form and to ensure their application is considered for Racing Foundation funding they will need to mark the relevant box on the application summary.
Once submitted, applications will be administered by the HBLB's equine grants team. They will be scrutinised by a number of external peer reviewers and evaluated by the HBLB's Veterinary Advisory Committee. The final funding decision will be made by the Racing Foundation's Trustees with awards announced in mid-December. Research projects will, therefore, not be expected to commence until 2020.
The Racing Foundation prefers to support equine science research that has demonstrable practical benefits to Thoroughbred horseracing. It will only support projects that satisfy the racing industry's agreed strategic research priorities, which are:
Improved prevention of current and emerging infectious diseases by the development of more effective vaccines, diagnostic tools, biosecurity and management strategies;
Improved training environment and racecourse design and surfaces, riding strategies, tack and equipment to enhance the safety, health and well-being of racehorses;
Improved methods of identification, management and prevention of musculoskeletal disease and injury in Thoroughbreds;
Improved male and female reproductive efficiency;
Identification of effective, appropriate and evidence-based methods to help the immediate post-racing transition of the racing Thoroughbred to new activities.
For more information please visit our Equine Science Research Grants information page by clicking here>.