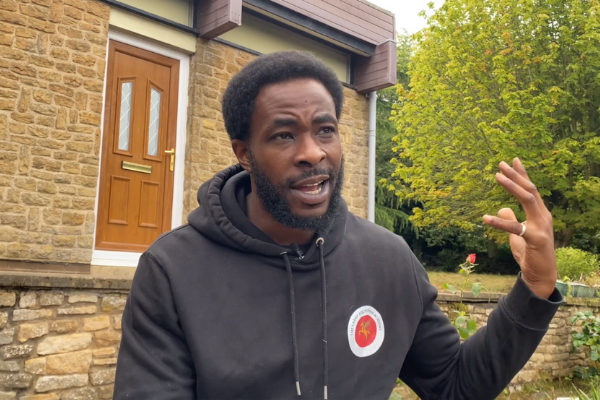 FR33DOM Zampaladus shortlisted for the 2022 Godolphin Stud and Stable Staff Awards
Wednesday, 5 January 2022
The Racing Foundation is delighted to congratulate FR33DOM Zampaladus, founder and CEO of the Urban Equestrian Academy, on being shortlisted for the 2022 Godolphin Stud and Stable Staff Awards.
FR33DOM has been nominated for the Community Award. Shortlisted nominees in this category are described by award organisers as 'selfless, passionate people, who go above and beyond their everyday roles or jobs to make a positive difference to the lives of people or racehorses within the industry, or to the communities within which racing operates.'
The Urban Equestrian Academy (UAE) , which is part-funded by the Racing Foundation, aims to open doors that have not been visibly present before in the racing and equestrian world. Based in Leicester, the UAE ethos is focused on widening participation of those with the least experience in the equestrian world and also individuals/ communities with the least access to it.
Andrew Braithwaite from the British Racing School and Kevin & Pam Atkinson from ex-racehorse charity New Beginnings join FR33DOM on the shortlist for the community award, which is one of six categories recognised at the Godolphin Stud and Stable Staff Awards.
Winners will be announced during an online award ceremony on Monday 21 February 2022 and broadcast live on Racing TV.
Learn more about FR33DOM and his contribution to racing in the video below.