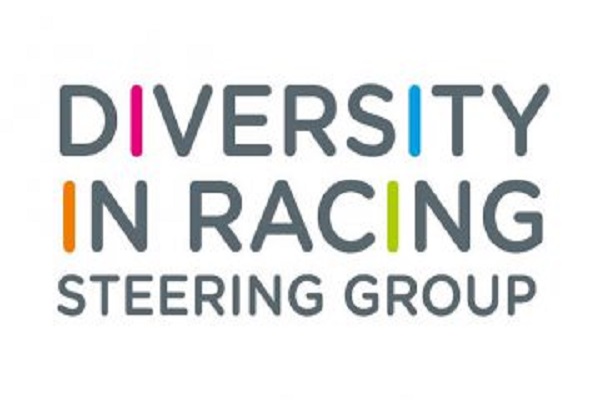 Diversity in Racing Steering Group publishes its 2020 Annual Update
Tuesday, 5 January 2021
The Diversity in Racing Steering Group (DiRSG) has published its 2020 Annual Update, highlighting the importance of capitalising on the current momentum within British racing to continue to work together for a more diverse and inclusive sport. View the full update here>.
The update contains discussion of ethnic diversity within racing in light of the worldwide conversation about race and racism seen this year, highlights a number of important individual milestones as well as the launch of a wide variety of industry initiatives around diversity and inclusion. The publication also reviews the progress of the DiRSG against its objectives for 2020 whilst setting out the group's priority actions for 2021.
There have also been changes to the membership of the DiRSG during 2020. Scottish Racing Academy Manager Eleanor Boden, Hong Kong Jockey Club Veterinarian Dr Cedric Chan, PhD Candidate, Self-Employed Researcher David Letts and Gareth Wesley, Head of Innovation at Brand Dynamics have joined the group. A number of members have also stepped down during the year, including former BHA Chief Executive Nick Rust as he departed his industry role.
Rose Grissell, British racing's Head of Diversity and Inclusion, said:
"Despite the challenges faced during the COVID-19 pandemic, 2020 has seen positive stories created and impactful actions being undertaken across British racing. Individual milestones achieved on track, in particular Hollie Doyle's incredible achievements, have continued to take racing to wider audiences. More so, the launch of a raft industry initiatives and the recent public focus on diversity issues have created real momentum behind the drive to make racing for everyone.
"We know that racing will be a better, stronger and more sustainable sport if we are able to attract a more diverse audience and a workforce that represents wider society. We must utilise the current momentum across the sport to ensure we can do better and can be better.
"We are grateful for the Racing Foundation's continued support, which will allow the Group to work with the industry to continue the good progress made this year.
"I'd like to take this opportunity to thank all the members of the group, in particular those who have stepped down this year, for their time and efforts, as well as former Chair Nick Rust for all his work in helping to establish and guide the group since its formation."
Rob Hezel, Chief Executive of the Racing Foundation, said:
"In 2016 the Racing Foundation supported a Women in Racing project to research women's representation and diversity in the horseracing industry. The results of the research and its dissemination led to the creation of the Diversity in Racing Steering Group. This led in 2019 to the Foundation providing £230,000 to fund the Group's work for 3 years.
"It is therefore exciting to read how that funding is being put to use and to see details of the various initiatives that are taking place.
"Of course, there is still much to do, but we welcome the new commitment from leading organisations across the sport to address diversity and inclusion together and we look forward to further supporting the work of the Group in the future as they strive to make racing a sport for everyone."