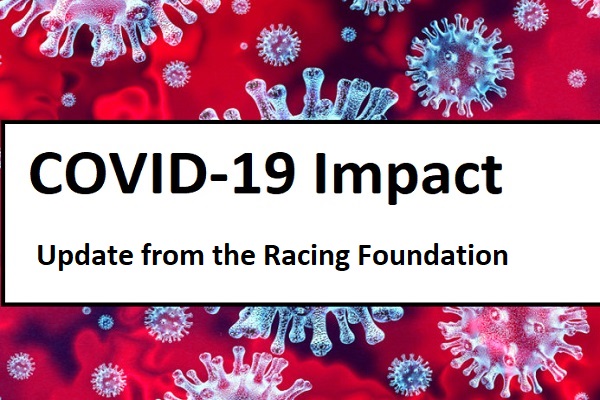 Current update on the Impact Survey and possible Racing Foundation support
Thursday, 19 March 2020
The Racing Foundation is grateful to the charities who have replied to our survey about the impact on their work of the COVID-19 situation and the associated risk. We realise we are in a rapidly evolving situation however we thought it appropriate to provide an update on our current intentions.
Following conversations with racing industry stakeholders, charities and other funders, we intend to respond to the situation in three ways:
1. To provide support for racing's centralised plans as they develop (our funds are probably best directed to people and equine welfare and hardship issues) and in that regard we will direct requests we receive around responses for staff, trainers, horses etc to those overseeing the people and equine strands of the operations plan.
2. To understand the particular pressures being faced by racing's charities on their core business (not additional costs that may arise out of 1 above) and look to support them where possible.
3. To liaise with other funders of racing's charitable activity to increase the funds available for the response.
In order for us to deliver as quickly as possible on item 2 we would appreciate the return of any outstanding surveys.
Once we understand the overall picture we will provide an update on the support we can make available.