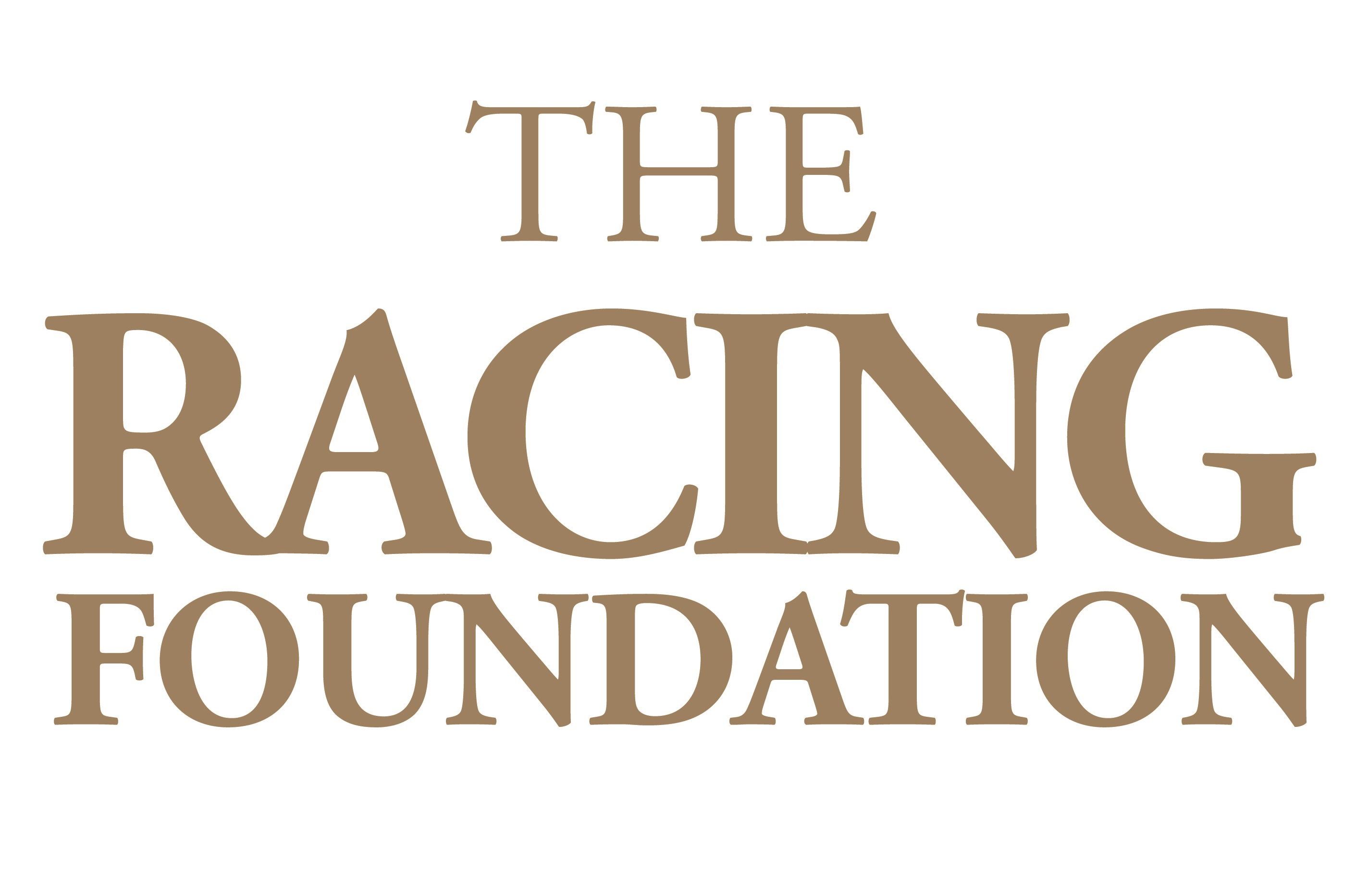 Chairman's Blog for June 2018 - the latest update on the Racing Foundation
Saturday, 30 June 2018
Since my last blog, we have:
Appointed two new trustees: Linda Bowles, Group HR Director, The Jockey Club; and Susannah Gill, Communications and Public Affairs Director for the new Alizeti Tote consortium
Published our strategy document for the next three years.
Held our April trustees meeting in Scotland where we met representatives from all parts of Scottish Racing
Awarded grants totalling £450k taking the total granted to date to £9.6m
Held a very successful (standing room only) industry conference An Informed Future – enhancing industry performance through evidence-based decision-making
Continued our discussion with the BHA on shaping the industry's strategies in relation to horse welfare and people retention
New Trustees
Our two new trustees bring a deep knowledge of the industry combined with professional skills that we need to fulfil our strategy. Specifically, Linda as a senior HR professional at JC and previously at the Tote will inform our engagement with the wide range of people issues in the sport. Susannah is similarly an experienced senior communications specialist, previously in comparable roles at ARC and Betfair, will help us address one of the challenges we were set by stakeholders, namely to improve our visibility and demonstrate the benefit of the work we do. I am delighted to welcome them to our board. We are now six strong covering a wide range of skills and experience.
Strategy
We have received good feedback on our strategy document. We tried to keep it short and succinct and easy for stakeholders to track our delivery against plan. Any further feedback would be welcome. View here>.
Scotland
At our April meeting we visited the veterinary school at Edinburgh, recipient of a Foundation grant, towards the new equine diagnostic unit and received presentations from Liverpool University on the nutritional jockeys' programme we have been funding – this is achieving impressive early results but needs continuing commitment to scale and embed it across the whole jockey population; and from Thoroughbred Health Network (web site) on their activities to date and future plans.
We returned in a snow storm to Edinburgh to dine with leading members of the Scottish Racing – racecourses, trainers, owners, welfare and community. At the end of a robust discussion and in exchange for an offer of significant funding, Scottish Racing accepted our challenge to develop from a zero base a comprehensive strategy for people recruitment, development, welfare and retention that would best serve the industry in Scotland. The work is in progress. If successful, this might provide a model for regional strategies in other training centres.
Grants
We awarded £450,000 of grants in the first funding round of this year. The recent grant awards, included a number of exciting new partnerships. These included funding of a pilot project to formally develop and implement the 'Take The Reins' education programme aimed at raising awareness of the career opportunities in the racing industry via a well-established network of youth and community groups and a large grant to Imperial College, London for a pioneering project to finalise and test the development of an ear-piece to measure the effects of concussion and record vital health indicators in jockeys.
We continue to analyse past grants and develop lessons learnt. One of these is that, whilst the clear majority achieved their short-term goals within the grant period, some did not find the support they had hoped for to scale up successful pilots and 40% experienced some level of sustainability issues. This finding is one of the reasons why we are now prepared to fund initiatives for longer periods of up to 5 years provided there is a clear pathway to long term success and interim milestones are being met.
Industry Conference
Unfortunately, I was on holiday when this conference was held but Rob and Tansy were rather blown away by the demand – not all of which could be met – and by the feedback. The support from the BHA and wider industry was excellent. We will definitely repeat it next year and I will try and get there this time.
Industry strategies
We have been working with the BHA, specifically board member Laura Whyte and Director, Will Lambe, to input our ideas into the development of a strategy for people focused on attraction, recruitment and retention. In that context we are preparing a position paper that sets out our observations on this complex area from our first three years of grant making. We will share this when we are happy with it. But our challenge is that industry should examine where interventions are needed into what ordinarily would be an employer led set of solutions, how trainers and breeders can be supported and what are the most cost effective solutions for recruitment training and retention.
We have similarly started an equivalent exercise for horse welfare where we are already funding a substantial project, to create an essential building block for any successful strategy, namely data, in the form of a data base of thoroughbred movements from birth to life after racing. This fulfils a key recommendation in the Deloitte study that we funded in 2015.
Ian Barlow
Chairman - Racing Foundation