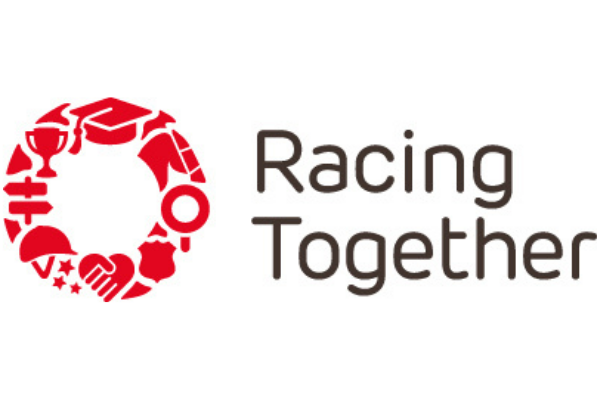 British Racing's Community Engagement grew by 44% in 2021 despite pandemic
Tuesday, 11 January 2022
British Racing's community activity grew by 44% throughout 2021 despite the challenges due to the pandemic according to the industry's Directory of Community Engagement and Education Activity. A number of new programmes, workforce development opportunities and community support were just some of the factors that contributed to this increase.
The Racing Foundation supported many of the new programs introduced in 2021. These include the Riding a Dream Academy, which supports talented riders from under-represented communities; Autism in Racing, which aims to promote equality, diversity and inclusion for autistic people at all levels in racing and the Racing Media Academy, which will give students from diverse backgrounds training and placements within racing media.
The Racing Foundation funded 'National Racehorse Week' took place in September 2021 with 132 racing yards welcoming over 600 young people via Racing to School. Meanwhile, Greatwood and Retraining of Racehorses piloted a new way to involve and engage the public with racehorses, by taking former racehorse Ouzbeck to a care home in Marlborough.
Other activity included the Sunflower Lanyard Scheme, which recognise and offer assistance for racegoers with hidden disabilities and a United Against Racism event at Lingfield Park with Take the Rein. Pride month was celebrated with the 'Rainbow Laces' campaign, alongside promoting the new 'Racing is Everyone's Sport' messaging. The Racing Foundation was proud to add its signature to the Industry Commitment to Diversity and Inclusion which formalises horseracing's approach to Diversity and Inclusion.
Within workforce development, the British Racing School and the Racing Foundation launched the Kickstart Programme where government-funded working opportunities were offered industry-wide with tailored support for both racing organisations and the kickstarters themselves.
The sport made significant progress within fundraising, with the Betting and Gaming Council donating £1.25 million from the Britannia Stakes' profits to Marie Curie, Prostate Cancer UK, the three Armed Forces charities and Care radio. The WellChild Gold Cup raised over £200,000, and riders in York' Macmillan Charity raised over £150,000. The Magnolia Cup at Goodwood raised £230,000 for SmartWorks, whilst the Burrow Seven syndicate raised their total donated to the MND Association to £100,000.
More than a quarter of UK racecourses served as vaccination hubs in 2021.
In a partnership with Blue Light Card, over 35,000 tickets will be gifted by British Racing to key and emergency workers in 2022. Racing Together's Directory of Community Engagement and Education Activity celebrated it's one year anniversary by listing 147 organisation's community activities – highlighting the diversity and local focus within this work.
The future of community engagement within horseracing involves an ambitious plan to further community engagement and education activity. Racing Together will help those connected to the sport and ensure racing's sustainability within this area whilst helping racing organisations to recover from the impact of the pandemic. Racing to School will reach its 200,000th beneficiary in March 2022. New pathways will be created to reach young people from all backgrounds and settings will bring together the efforts of different charities and organisations alongside planning celebrations for the Queen's Platinum Jubilee as a community asset.
"Racing Together, the umbrella partnership for community‐facing activity, is pleased to report that the challenges of the pandemic are being met with a determined and creative response by the sport, which continues to give back a range of voluntary support to help its communities, many struggling in the crisis," said John Blake from Racing Together.
"There are ambitious plans in motion for 2022 across many partnerships and key issues, such as education, mental and physical health, and connecting the public to the very best attributes and opportunities the sport offers – to both humans and horses. This work is now fundamental to how the sport creates a sustainable future within society."