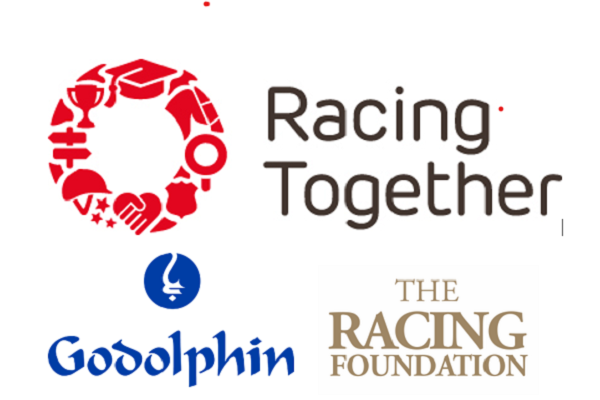 British Racing launches in‐depth survey to inform new community strategy
Wednesday, 5 August 2020
A survey has been launched to create a source of information and inspiration for people in the industry, and to showcase the scale and value of racing's contribution to wider society. This will help with the compilation of a Directory to provide an overview of the work that Racing people and organisations across Britain are doing in areas of education and community development.

The Directory and survey are being co-ordinated through a collaboration between Racing Together, the Racing Foundation and Godolphin, with the help and support of industry leaders.

The industry is seeking input from all racing organisations and participants and urges them to complete the survey. This initiative is part of a new global approach from key racing jurisdictions to identify and support activities that can most benefit its communities and the sport itself.

Full information on the project, including FAQs can be found here>.
To participate in the survey please use this link>.


Rob Hezel, CEO of The Racing Foundation commented:

"We are delighted that Racing's leaders have recognised the importance of this topic when considering all of the challenges facing the sport at this time. We are glad to be working with Godolphin and Racing Together on the directory as the first step in driving co-ordination and alignment of the myriad of worthy activities undertaken each year. We hope that in the future this will enable the very best outcomes to be achieved for individuals, communities and the sport as a whole."

Diana Cooper, Strategic Advisor – Charities for Godolphin added:

"We are pleased to support this critical effort to facilitate the production of a comprehensive overview of all the amazing work currently being undertaken across the Industry. The directory will be something we can all take pride in, learn from, share and use to educate and support our communities."

John Blake, CEO of Racing to School and Racing Together said:

"What is exciting about this project is that so many different corners of the sport are getting involved and can see the benefit for racing and, more importantly, for the wide range of beneficiaries that their work is able to help – locally and on a national scale.

"Add to this the similar commitment of many of Britain's international partners to also share and improve their education and community programmes, and a powerful groundswell is now developing to the long term benefit of racing and the causes and people it supports."