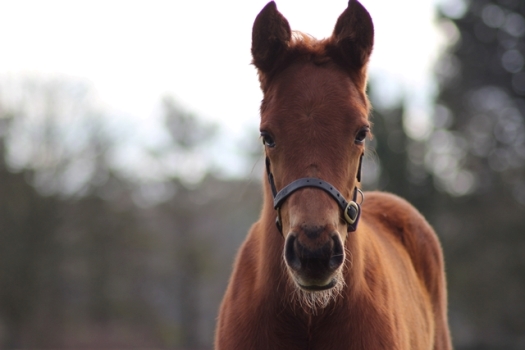 Applications are now open for The Entry to Stud Employment Programme starting October 2021
Wednesday, 3 March 2021
The Entry to Stud Employment Programme was developed by the Thoroughbred Breeders' Association to increase access to thoroughbred breeding industry careers. Government funded courses had focussed heavily on school leavers, with no funding for career changers to receive formal training.
The Racing Foundation's support and funding of the course has enabled the delivery of a more inclusive programme which encourages those with no prior experience or connections to the industry to enrol.
TBA Chief Executive Claire Sheppard said: "We recognised that like many other industries there was a need to recruit and retain more people in the thoroughbred breeding industry. Existing training was of high quality but was open to a narrow demographic. Removing barriers to access training such as the age eligibility for funding and cost ensured that those who wished to pursue a career in stud farming irrespective of background or experience had the opportunity to apply."
Delivered by the National Stud, the E2SE commences with a residential programme which takes place over nine weeks and consists of practical work-based training with evening lectures. On completion, students who have achieved the required standard have an interview for a minimum 6-9 month paid position at a UK Thoroughbred Stud Farm to gain further experience and complete the industry recognised Diploma in World-based Racehorse Care (Breeding Option). Prior to starting their work placement, students will have completed a Level 2 Certificate in the Principles of Horse Care. All qualifications are accredited by 1st 4 Sport.
Applications for The Entry to Stud Employment Programme are now open for a mid-October 2021 start. You can find more information on the National Stud Website or by watching the TBA YouTube video.