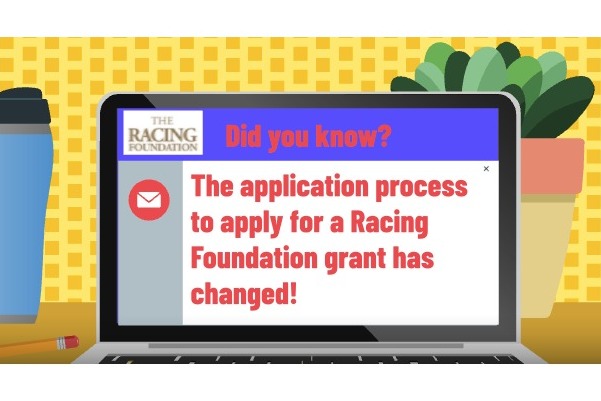 The Online Application Process to Apply For a Racing Foundation Grant Has Changed
Wednesday, 7 April 2021
The Racing Foundation has reviewed its grant application process and has launched a revised system that will now offer a simplified first stage form and the transfer of all second stage forms online. It is hoped that this will provide a more streamlined, efficient and user-friendly process for applicants.
The new process is now live and includes the transfer of grant monitoring forms online for successful applications.
The previous application site is no longer live, which means any draft applications that had been started but not submitted by the end of March, will no longer be accessible and a new application will need to be generated.
Anyone who has submitted an application before will now be required to re-register as a user and create new log-in details. The same password can be used.
Any applications submitted in previous funding rounds will no longer be accessible to view online but a copy can be requested from the Racing Foundation's Grants Manager if required for reference.
Changes to the application process include:
Stage 1: The number of questions has been considerably reduced and the online form will now just capture basic information to assess eligibility. It will still require a short project proposal to be uploaded along with a copy of the applicant's most recent audited accounts.
Stage 2: If successful at first stage, applicants will now be required to re-register with a new request and complete a more detailed online second stage form. Applicants being progressed to second stage will be sent a link to the relevant online form, which asks different questions depending on the type of request: Continuity Grant; Core Funding; Pilot Project; Research Project or Capital Development. All forms will still require a full budget breakdown to be uploaded, along with the option to provide additional supporting documents.
Small grant applicants (less than £20,000) will be able to submit a revised version of their initial proposal instead of completing all sections of the form.
The next first stage deadline is Tuesday 4th May.
For any questions regarding the new application process, please contact Tansy Challis: tansy.challis@racingfoundation.co.uk