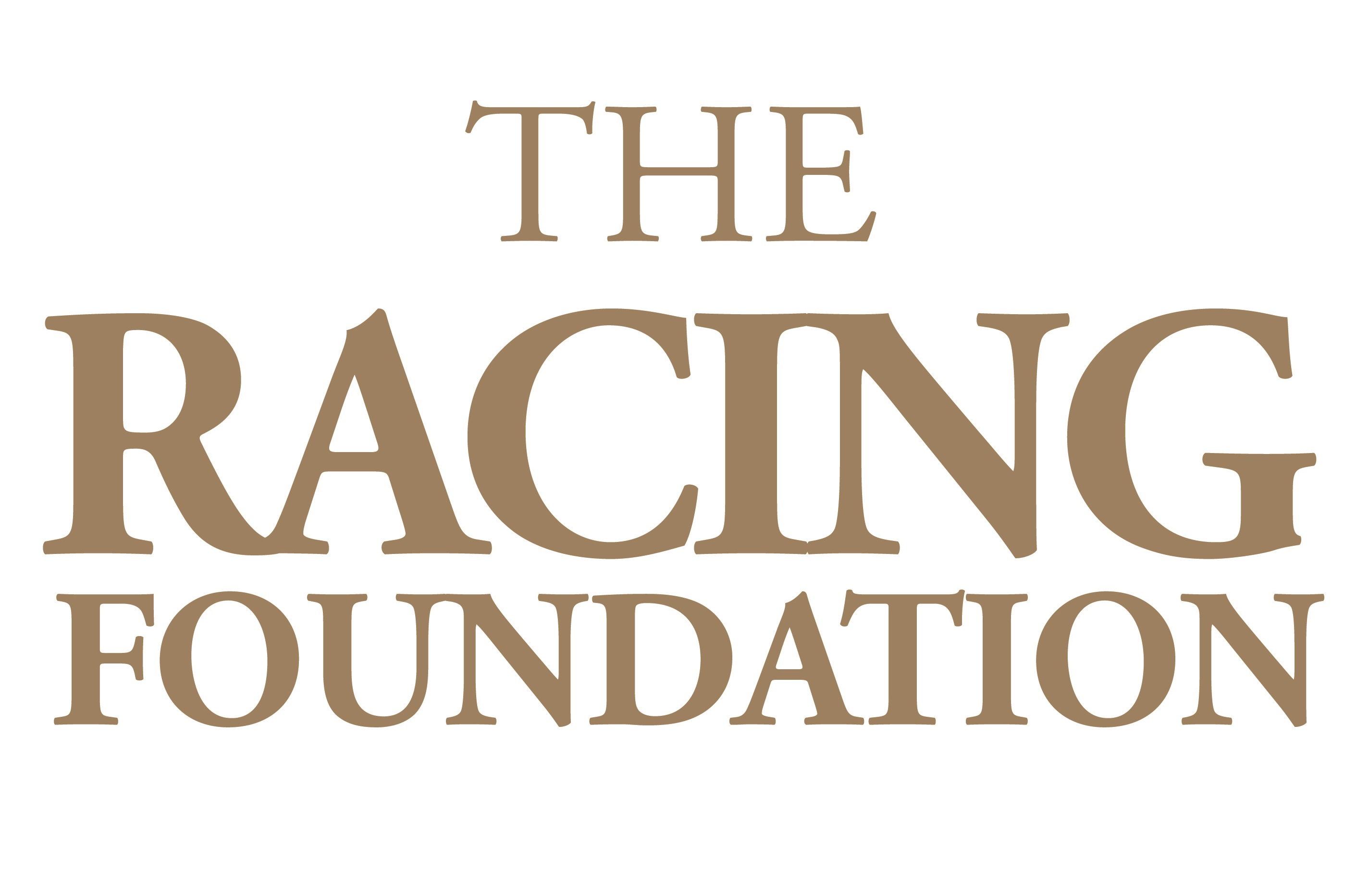 Racing Foundation awards grants totalling £450k during the first funding round of 2018
Thursday, 3 May 2018
The Trustees of the Racing Foundation are delighted to announce that just under £450,000 of grants were awarded in the first funding round of this year, which ran from January to April, taking the total value of grants awarded since inception to just under £9.6million.
The recent grant awards, which included a number of exciting new partnerships, are broken down as follows:
Small Grants (under £10k) totalling £26,520, which included the funding of a Pilot Rider Development Coaching Programme at the Northern Racing College; an exhibition stand for New Beginnings; management training for the Thoroughbred Breeders' Association staff and a contribution towards the Spinal Injuries Association Peer Support Service.
The latter will provide support for those in racing who are suffering from spinal injuries through a national charity with a regional team of Support Officers, most of whom have suffered spinal injuries of varying levels and are able to share their own experiences. There will be a particular focus on helping individuals and their families come to terms with life-changing injuries.
Medium Grants (£10k - £50k) totalling £99,174, which included support for additional staffing requirements at the Retraining of Racehorses' Rothschild Yard at the National Horseracing Museum, a replacement horsebox for the British Thoroughbred Retraining Centre; a further one year of funding for the Thoroughbred Health Network to extend its remit to the south of England and increase its reach; and a contribution towards the Inspire Foundation's 'Sit to Stand' spinal injury research project to investigate the benefits of spinal stimulation after spinal cord injury (SCI).
It was felt that given horseracing is a high risk sport and both the Injured Jockeys Fund and Racing Welfare look after a number of spinally injured beneficiaries, research into enhancing dignity and improving bodily functions for those suffering from an SCI was incredibly important.
Large Grants (over £50k) totalling £324,250, which included funding of a pilot project to formally develop and implement the 'Take The Reins' education programme aimed at raising awareness of the career opportunities in the racing industry via a well-established network of youth and community groups. This represents a collaborative initiative between Active Communities Network, Flying Futures, Racing Together, ARC and a number of racehorse trainers.
A large grant was also awarded to Imperial College, London for a pioneering project to finalise and test the development of an ear-piece to measure the effects of concussion and record vital health indicators in jockeys.
The second round of 2018 is now closed and witnessed a record number of applications, which are currently being processed. The next deadline for grant applications is 7th September and for more information please click here>.